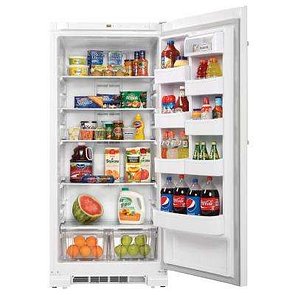 We fix all brands and models
We do repair and maintenance
We have been in business 15 years
Over 15 years of experience in the industry

Certified, trained and insured technicians

Flat rate pricing (No hourly rates, no extra charges for late or extra hours or weekends)

Same day repair services

90 percent of repairs done on initial visit

Flexible and convenient appointments

Profesional 24/7 customer service

No payment until your appliance is fixed

Extended warranty for parts and labor

We are local, based in the New York City

Fully-stocked trucks (our technicians have large inventory of major parts in stock in our vans)

Free service call if we do the job
Why choose NY Refrigerator
Repair Specialists
Let us prove we are different
Freezer-less fridges have only recently come into the public spotlight. As the name indicates, these units come without a freezer compartment. In recent years, there has been a deluge of demand for freezer-less units, owing to a rising student population and decrease in availability of real estate space.
The freezer-less fridges are perfect for those of us who live in tiny studio apartments and do not have much space to devote to a large fridge unit. It is also perfect for students who live in dormitories and student housing. There is no need to clear out a large area just to fit in your fridge in your kitchen. With a freezer-less unit, you can simply slide one in a corner and forget all about it. Additionally, the top of the fridge can be used as a countertop to store even more space. Win win!
The freezer-less appliances are perfect for those of you who cannot fork out a large amount of money for a fridge. These types of fridges cost significantly less money than the ones with a freezer. And they do all this without compromising on quality.
If you are looking to cut back on some of your monthly bills, consider getting a freezer-less fridge. Because they do not have to be kept running all day, you will save a lot of your hard earned dollars with one of these.
Freezer-less fridges are a boon for those of you who prefer to eat fresh food on a daily basis. If you are not using the freezer compartment, why pay the money to keep it running. Get a freezer-less fridge that will have plenty to store your fruits and vegetables.
If you are looking to remodel your kitchen and do not want any extra appliances cluttering the space, get a freezer-less fridge. This way, you can move the extra storage space to the basement or another part of the house. Or simply get separate fridge and freezer units to give your kitchen a sleek and elegant look.
Best brands for freezer-less type fridge: Frigidaire, GE, Kenmore, Whirlpool, Avanti.
Pros of Freezer-less fridge refrigerator:
Less space required
Energy efficient
More space for storing produce and fresh food items
Cons of Freezer-less fridge refrigerator:
Lack of a freezer
No modern features